Preparing to sell your home is always a significant investment of time and money. If you're like most home sellers, you'll want the selling process to go by as quickly as possible to move on with your life, whether you're attempting to downsize or upgrade to improve your living situation.


While no one can predict precisely what will happen during the selling process, there are a few things that can make the process smoother. You can jump-start the home selling process by taking a few simple steps to prepare your home and your finances. If you're ready to start selling your Palm Desert home, here are a few steps to take first.
Follow these steps to sell your Palm Desert home
Hire a real estate agent
The first thing you should do when you're getting ready to sell is
hire a real estate agent
in Palm Desert. Hiring a real estate agent will jump-start the selling process by providing you with tons of valuable services and resources, such as:
Professional marketing services
Expertise on legal questions
High-quality negotiation skills
A comparative market analysis (CMA) that will help you set the right sale price
Connections to potential buyers and buyers' agents
Deep local knowledge of the market in which you're selling
When you hire an agent, you get an immediate jump-start on the selling process because they have more access to people who may want to buy and more extensive methods for advertising your home to potential buyers. Selling a home takes less time when you have quick and ready access to buyers.
Update any important features
According to research completed by the National Association of Realtors (NAR), one of the most important
features
of a home for buyers in any age group is low, environmentally friendly heating and cooling costs and well-maintained windows, doors, and insulation.
If you want your home to go quickly on the market, ensure that the most important features are updated. Having a good heating and cooling system and new, well-fitting doors, windows, and installation is crucial to getting lots of interested and serious buyers.


It is usually pretty cost-effective to repair such minor issues. You'll find that the return on your investment (ROI) is likely to be
close to 100%
for maintaining good heating, cooling, and insulation.
Get a pre-sale home inspection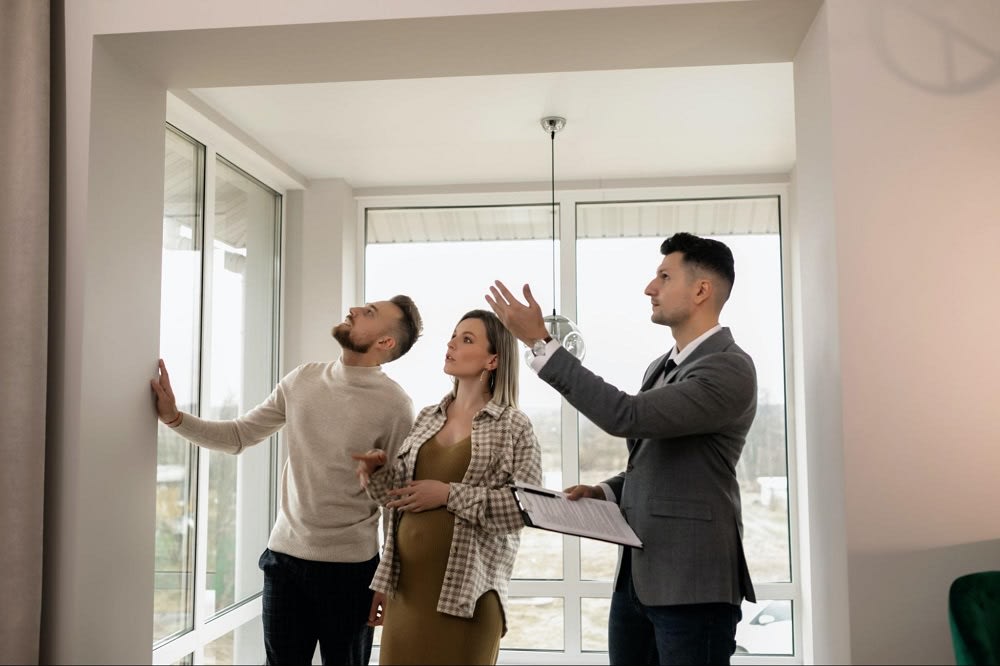 Buyers will always complete a home inspection before going through with a purchase. Such inspections will help them identify any serious structural or internal issues your home may have that would discourage them from buying it at full price.
While you will have to pay for this inspection, it's usually not
expensive
and can certainly help you get a few steps ahead if you need to close a sale quickly. If you're aware of any significant issues that need repairing, you can complete those repairs before the home buyer gets around to their inspection and thus save some time and money.
Ultimately, you'll have to complete some repairs on your home no matter what. By completing a pre-sale home inspection, you can get a jump-start on major repairs so that by the time your house goes on the market, it's completely ready to sell quickly and without a lot of added drama.
Hire a professional photographer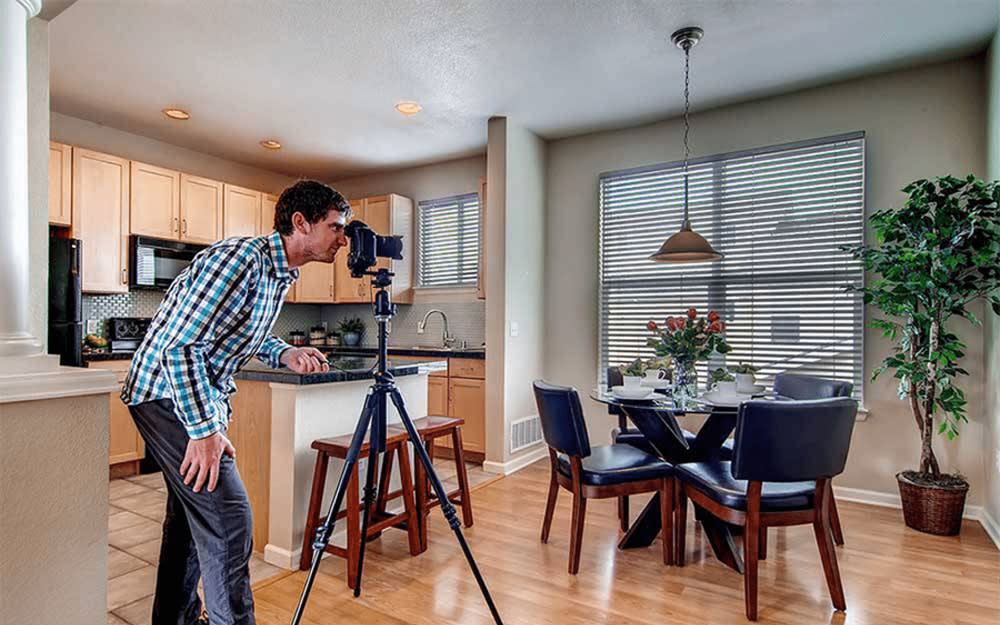 Photo Courtesy of Fit Small Business
Homes photographed professionally tend to
sell 32% faster
than their counterparts. While smartphones can take great photos these days, there's nothing like a professional photograph taken in the perfect lighting.
Stage your home, clean up any clutter that you can get out of the way, and hire a photographer to snap some photos. About 87% of homebuyers rely on photos to help them decide whether to buy a home, while homes that were photographed professionally generally command a 47% higher asking price.


In the end, professional photos are a major tool for selling a home, and you shouldn't go without them. If you aren't sure where to get professional photos, your real estate agent can help you find a good photographer in the area to jump-start the selling process on the best foot possible.
Stage your home
The luxury market is the perfect place to take advantage of a professional stager. Hire a staging company to come into your home and help you set it up for maximum flow and effect so you can feature the most attractive photos on your listing.


It's crucial that buyers who are searching for homes on the web can see your home living up to its full potential. When they look at your home listing, they should be able to imagine themselves living in your home. They should be able to see how they could arrange their furniture and decor to get the most efficient use of space.


Remember that buyers are looking for a home, but they're also looking for luxury. By staging your home, you're showing them how they can live a luxurious and comfortable lifestyle all at once. And they can see all this before they even enter your home!
Set a realistic price
If you want to jump-start the selling process, don't begin by setting a price over your home's value. Most homes sell for
around 100%
of the asking price, and some sell just below or above asking. You don't want your home to be priced so extravagantly that buyers aren't willing to pay 100%.
Talk with your real estate agent on the
DWA Team
to determine the best asking price to set for your home. Your agent will be an expert in Palm Desert real estate and can help you set a price that corresponds to the price comparative homes are selling for in your market.
If you set the right asking price, you're likely to close a deal quickly and efficiently because you won't have to spend as much time on negotiations as the buyer attempts to get the best price possible. If they know you've set a price that accurately reflects the value of your home, they're likely to come to a deal much more quickly.
Have your paperwork ready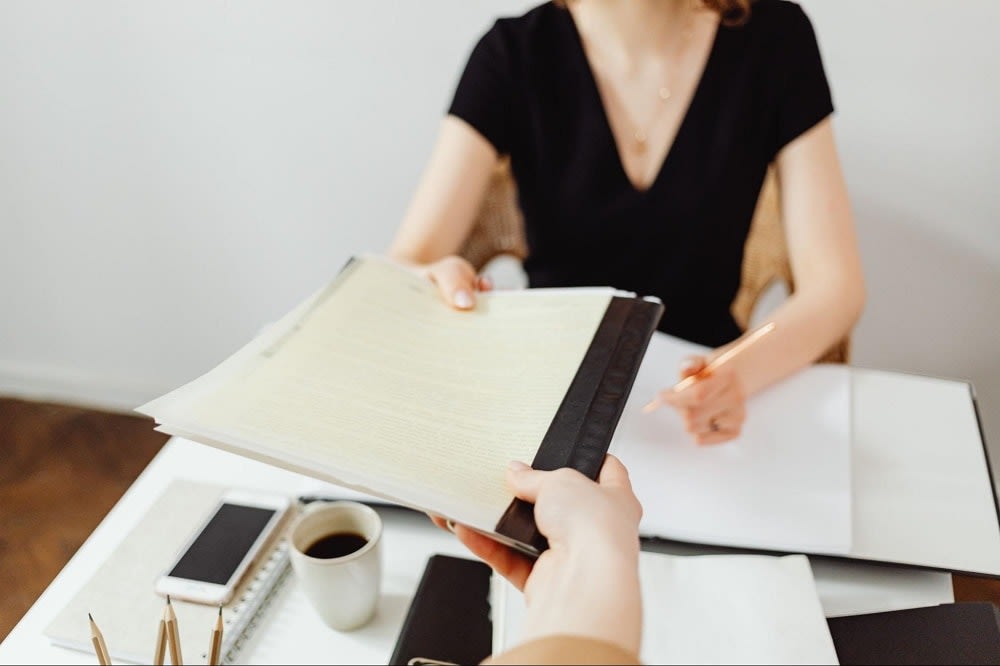 When it's time to actually sell your home, there is some paperwork that you will have to have on hand. These documents include items such as:
The original purchase contract
Mortgage documents
Tax records
The original property survey
Certificate of occupancy and any applicable certificates of compliance with local codes
The appraisal from your home purchase
A home inspection report if you completed the initial seller's inspection
Homeowners insurance documents
Gather these papers up before negotiating a deal so that the final closing process goes more smoothly. You don't want to be running around looking for papers right when you're finally ready to close a deal!
How to sell your home quickly with Diane Williams & Associates
If you have a beautiful Palm Desert, CA,
luxury home
, now is a great time to sell! The market is hot, and tons of buyers out there are ready and eager to buy a luxury home. Many Americans are entering jobs that allow them to work from home, and those who do so want to live in a comfortable, luxurious setting while they do so.
If you're ready to sell and move on to a bigger, better space (or a smaller space that better suits your needs), you don't want to wait months and months for a sale to close.


Thankfully, following the seven simple steps outlined above should help you get a good jump-start on selling your Palm Desert home. And the best way to begin is by hiring a local, knowledgeable real estate agent from the
Diane Williams & Associates
team.
Our team has been working in the Palm Desert area for years now. We have the local market knowledge you need to set the right home price, prepare your home with the necessary upgrades, and find resources to get your home staged and photographed appropriately.


When you work with us, we'll ensure the entire home selling and buying process goes as smoothly as possible for you and your family. We know how challenging it can be to get everything done in preparation for a home sale, especially if you're working hard and planning for a move at the same time.


We will do everything we can to make that process easy and fast. Don't hesitate to
reach out to us
as soon as you're ready to sell your home.