Located in Riverside County, CA, the gorgeous desert town of Indian Wells was officially incorporated in 1967 and has since grown into an oasis for travelers, real estate investors, and residents. The streets are lined with palm trees, the pace is laid-back, and the architecture and landscaping are simply striking. Despite its small year-round population of 5,370, Indian Wells has a high density of beautiful mid-century and modern homes, along with an exciting array of shops, restaurants, and annual events.

For those who love to golf, Riverside County provides unbeatable access to a long list of top-notch golf courses and country clubs. If you're searching for real estate that lets you brush up on your game, or to conveniently play an array of exciting courses with your friends and loved ones, it's time to consider what Indian Wells has to offer.
Palm Royale Country Club
Located in the neighboring town of La Quinta, this charming country club has multiple sprawling golf courses, sparkling pools, and a variety of stellar amenities for its members. Whether you want to spend the day playing a round of golf, hitting the gym, or relaxing at the club's spa, the whole family can find a luxurious way to enjoy themselves at the Palm Royale. The 18-hole, par-3 course is open to both beginners and professional golfers alike.
Indian Wells Country Club
Known for its vibrant history and rich traditions, Indian Wells Country Club features 36 holes of golf, breathtaking views, and a state-of-the-art health and fitness center. With a range of intriguing social events on the club's calendar, including mouthwatering cuisine at its renowned clubhouse, this prestigious country club is perfect for members of all ages. And from beginners to experts, Indian Wells' two courses are the ideal place to hone your skills and enjoy the beautiful weather.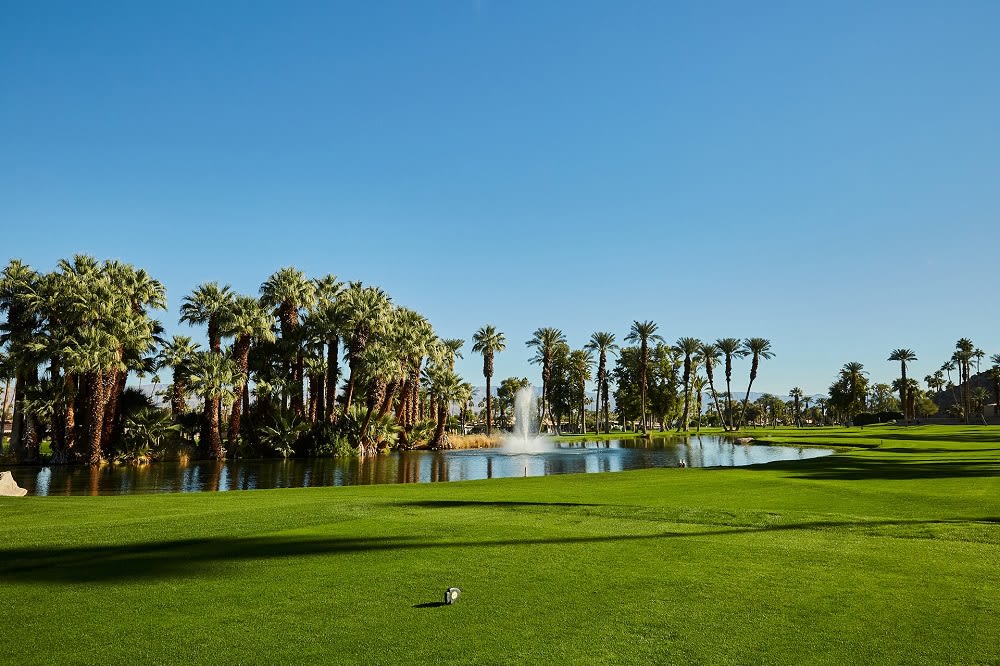 Credit: Indian Wells Country Club
The Oasis
True to the name, the lush grounds of The Oasis Country Club provide a 60-par golf course and 18-hole putting course, all alongside 22 glimmering lakes in the desert. The Oasis is an active and engaging golfing community, and the club features a beautiful dining room, pristine tennis courts, and an energetic environment overall. In spite of this, The Oasis is also a perfect place to catch up on some much-needed rest, and to enjoy a delicious cocktail with a view.
La Quinta
Known for its golf courses, excellent member services, and diverse range of activities, the family-friendly La Quinta Country Club has been in business for sixty years and earned a shining reputation for its stellar facilities. This well-loved club is located adjacent to Indian Wells in La Quinta and remains popular with guests and members alike. And after spending the day perfecting your golf swing on the club's top-tier course, you can enjoy the restaurant's fresh weekly menu of new and exciting cuisine. Don't forget to capture some exquisite photos of the majestic desert background.
Celebrity Course
Opened in 2006, the popular Indian Wells Golf Resort offers a magnificent par-72 course created by the renowned architect Clive Clark. The course provides views of the surrounding scenery, cascading waterfalls, and well-kept pathways perfect for a stroll at sunset.

Special events, weddings, and receptions are also hosted on-site, and the club's menu includes grilled salmon, a rack of lamb, a variety of delicious vegetarian options, and much more. If you're looking for a top-notch nightcap, you can enjoy everything from a glass of award-winning wine to a cold beer or an exquisitely mixed cocktail. Happy hour is 2:00 p.m. to 5:00 p.m., Monday through Saturday, and is a great stopover after a long round of golf.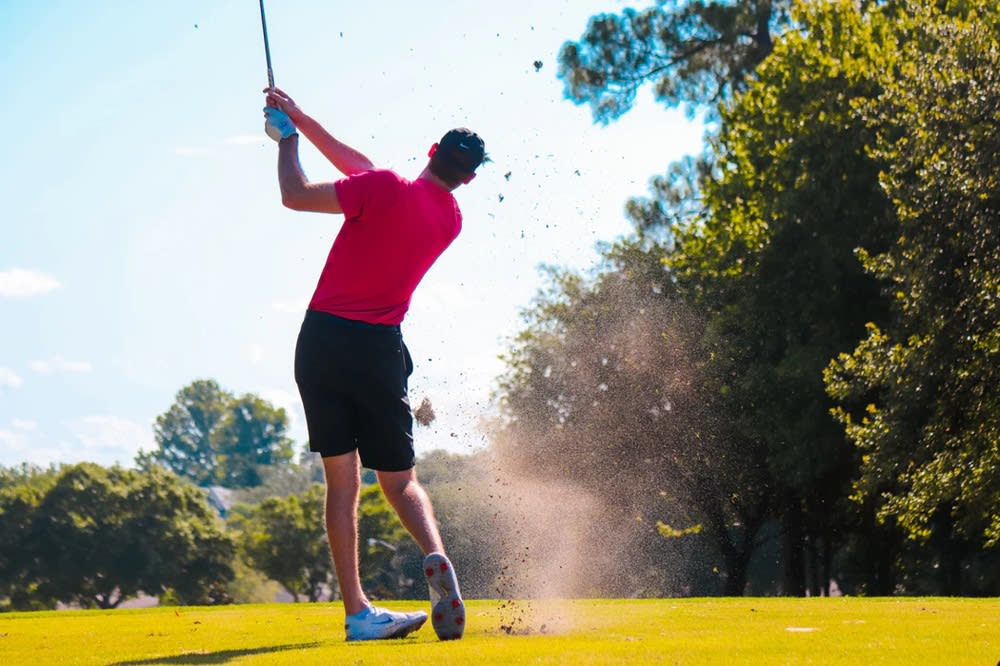 Eldorado
There's no better way to enjoy autumn in the desert than by playing a round of golf. Eldorado Country Club is a premier, member-owned course where you can play against the backdrop of the breathtaking Santa Rosa Mountains. In addition to hitting the greens, there are tennis courts, a luxurious swimming pool, and a number of delightful options for food and drink. This club's membership is highly sought after and prized for its amazing quality and convenient proximity to Indian Wells.
Classic Club
There's a lot to love about Palm Desert's Classic Club. The club is complete with all the luxury amenities that Riverside County golfers have grown to expect and is located a short drive from Indian Wells. This gorgeous facility is welcoming to guests of all ages, so pack your bags, lather on the sunscreen, and enjoy a perfect day of exercise or relaxation in the Palm Desert sun.
The Vintage Club
The Vintage Club is one of the most prestigious golf clubs in Riverside County. Members and guests can enjoy a variety of challenging golf courses, a fabulous spa, a wellness center, and carefully maintained tennis courts. Delicious cuisine and world-class service are offered at The Vintage Club's on-site restaurants. While you dine, you can enjoy scenic views of the desert and sip on selected wines from the Club's abundant collection. The menus are overflowing with a variety of fine cuisine from California and beyond.

With its elegant ambiance and top-tier amenities, this beautiful country club has all the best that Indian Wells has to offer. From the crystal-blue swimming pools to the wide variety of classes offered at the fitness center, there is always something to do here!
Exploring homes for sale in Indian Wells?
If you're looking for property for sale in this golfer's oasis, contact DW & Associates today. As local experts on the Indian Wells, Palm Springs, and Riverside County real estate markets, you can trust the professional, experienced team at DW & Associates to walk you through every step of the luxury home buying process.